About
About
Welcome to A Home for Ceramics!
You have come to the right place to get your hands on my handmade ceramics every time I have a new collection ready.
Although I now call Washington home, I was born in Denmark and my Scandinavian roots have given me a love of clean minimal design with an emphasis on strong lines. I find that there is a certain raw honesty to be found when simplicity meets strength through form. In fact that is the challenge I like to work with.

I began my pottery adventure in the fall of 2018 and I have quickly been drawn in by throwing, shaping, sculpting and carving clay.
I am completely fascinated by being able to come up with a design of a vessel or sculpture and then being able to see my designs come to life with my own hands.

Living in the Pacific Northwest, just south of Seattle in Washington where I have my homebased ceramic studio I draw inspiration from the dramatic nature that surrounds us here. From the majestic Olympic mountain range to the towering Douglas firs and the beautiful Puget Sound with the occasional Orcas swimming by to all the other rich fauna and flora that I have right outside my home, it fills up my creative cup.
I share more of my work and process on Instagram and I would love to see you over there as well!
My clay mark
This is my clay mark. All my work is stamped with this letter K.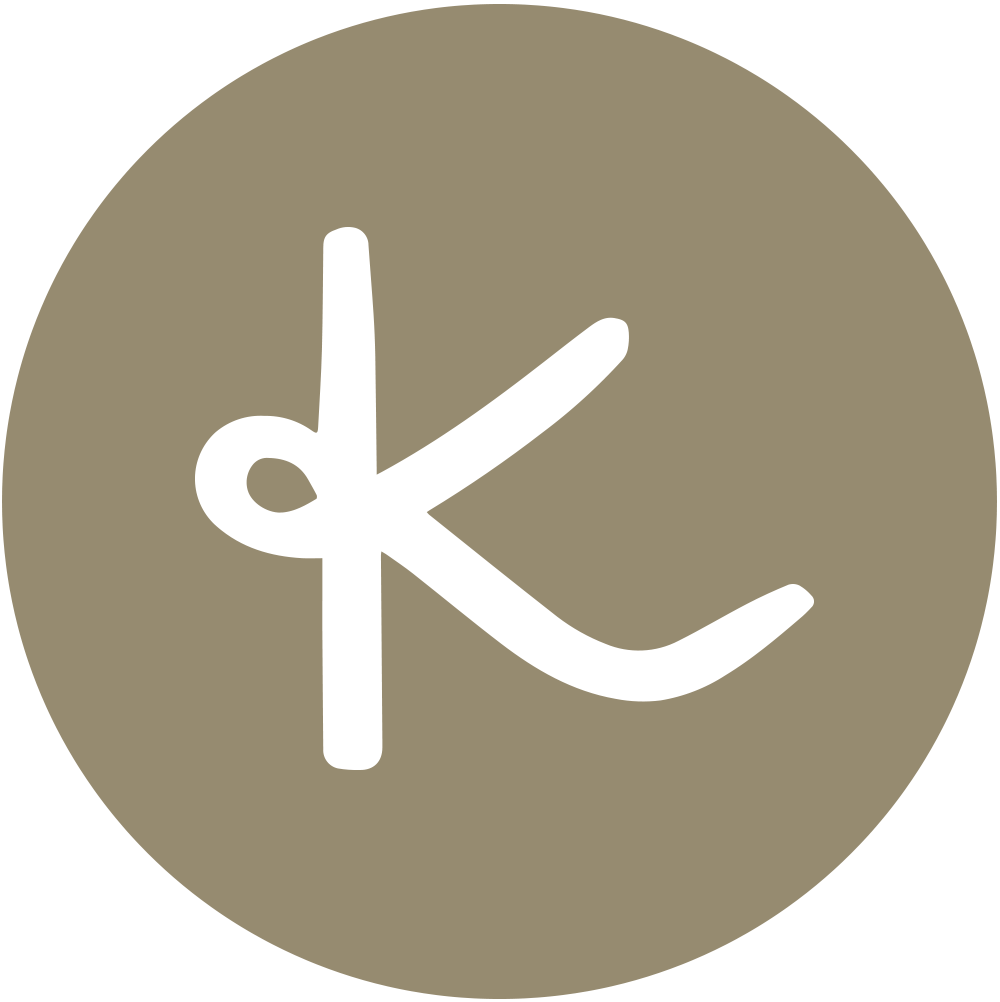 But did you notice that when you turn it one quarter sideways, it is also a little guy dancing?

Once you see it, you can't un-see it. amirite?

Cha-cha-cha